So, before you get to use our widget, you'll have to install it. Well, luckily we made the installation process a snap. But, if you still need help, don't worry, that's what we're here for.
To install version 1.0
First, head on over to our download page.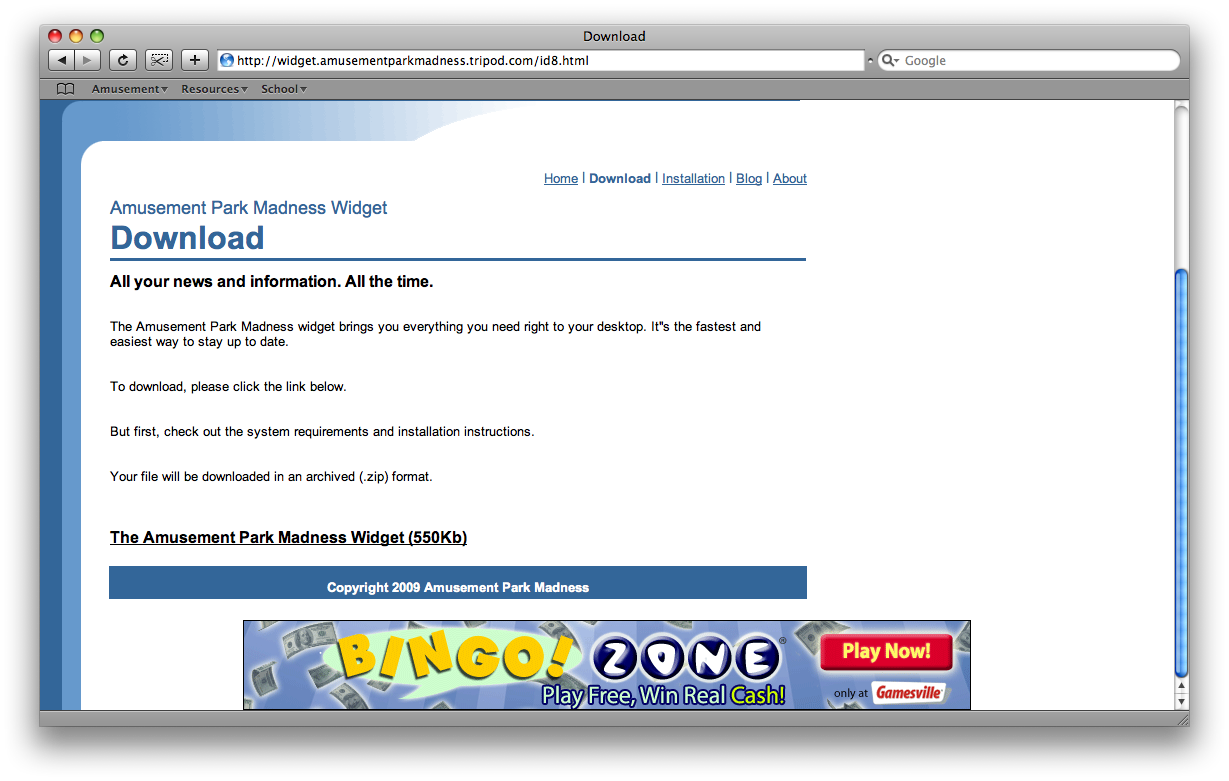 Next, click on the link that says "Amusement Park Madness Widget (550Kb)"
If you are using Safari, you will see the downloads box appear. If you are using another web browser, you will notice that the file will be downloading. It shouldn't take long; only a few seconds on a moderate connection.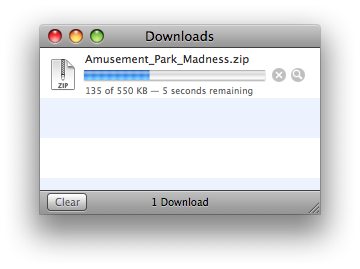 After the file is done downloading, you should see a window that looks like this: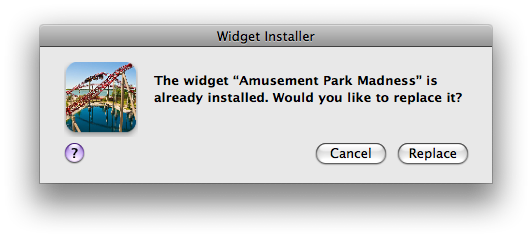 Click "Install". Head on over to your Dashboard, and the Amusement Park Madness Widget will be there!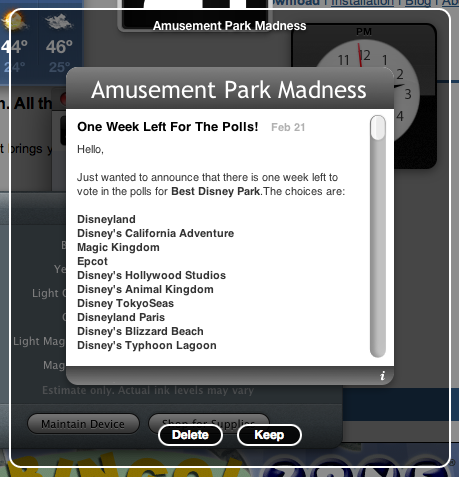 Just click "Keep", then drag it where ever you want! You're set to go!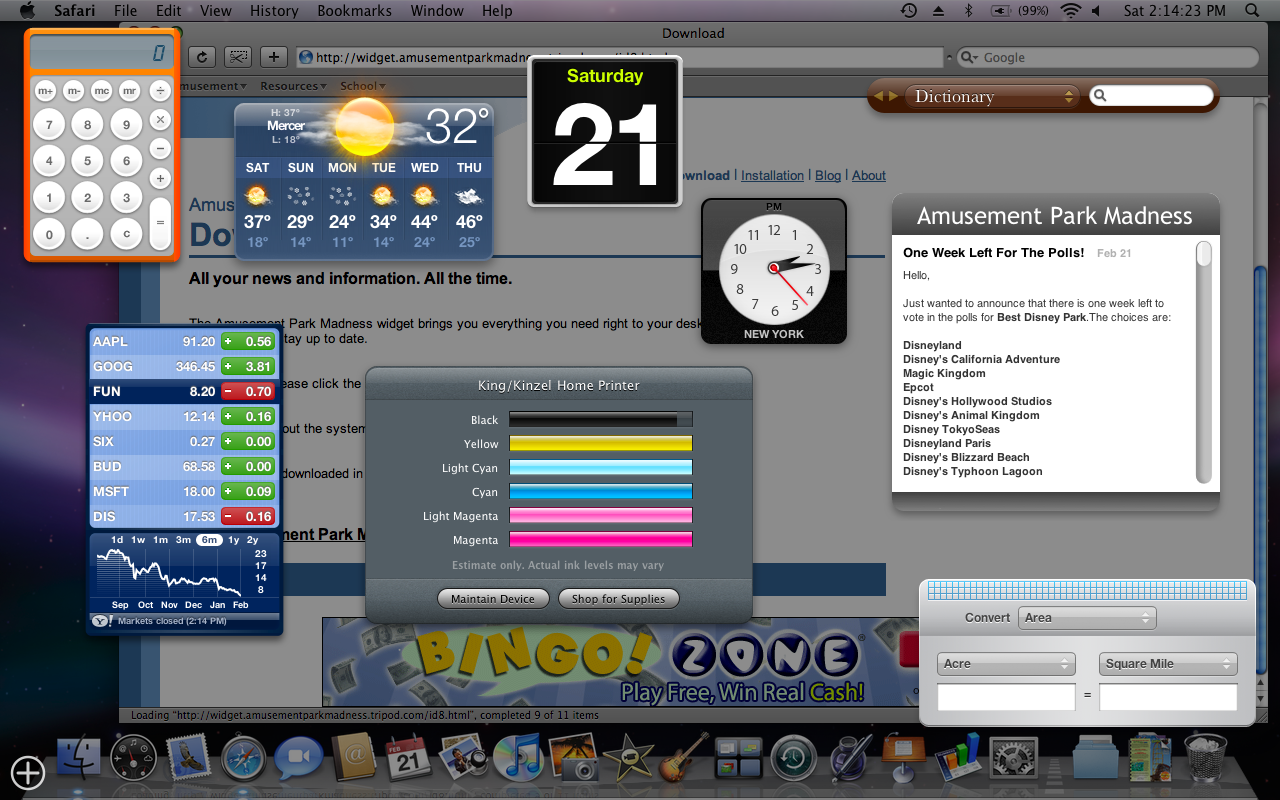 System Requirements
A Mac computer
Mac OS X 10.4.3 (Tiger) or higher
An internet connection
Dashboard (Included with Mac OS X 10.4 and higher)